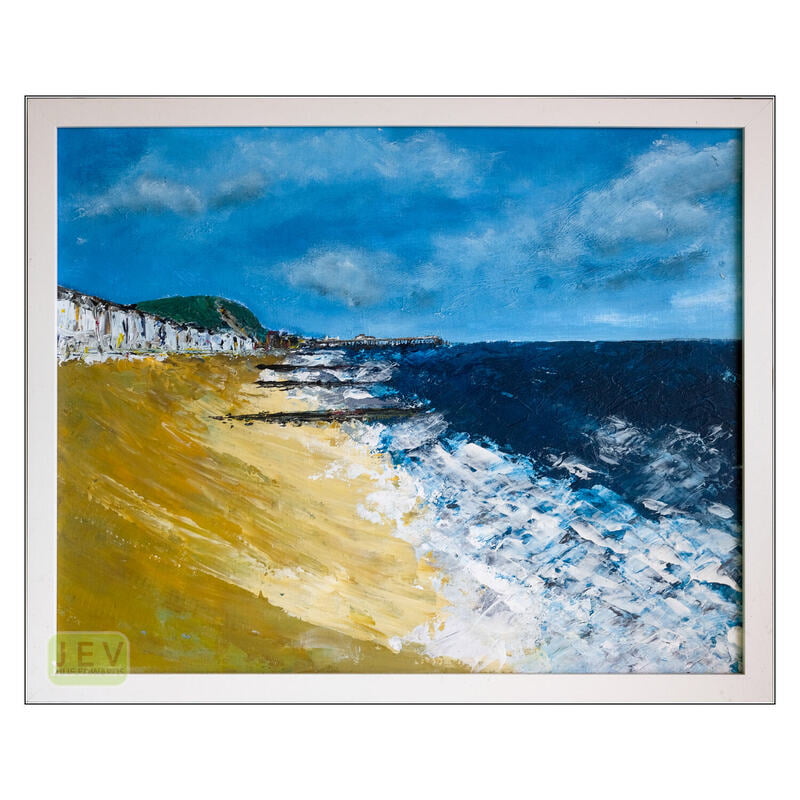 Hasting Waves - Acrylics on Canvas
I was taking a few days out exploring East Sussex. I painted this in the conservatory of my parents house where I was staying for the break.
It was the first time I had visited Hastings in many years. A strong wind was blowing the large wave against the beach.
Size Framed: 540mm x 440mm.
Visible size of painting: 500mm x 400mm
Surface: Stretched cotton panel
Medium: Acrylics
Original Painting Only.

Presented in a basic white frame.